"I would love to say everything comes directly from the soul. I really do not think of a recipe on how to put a design together, rather I let it happen naturally."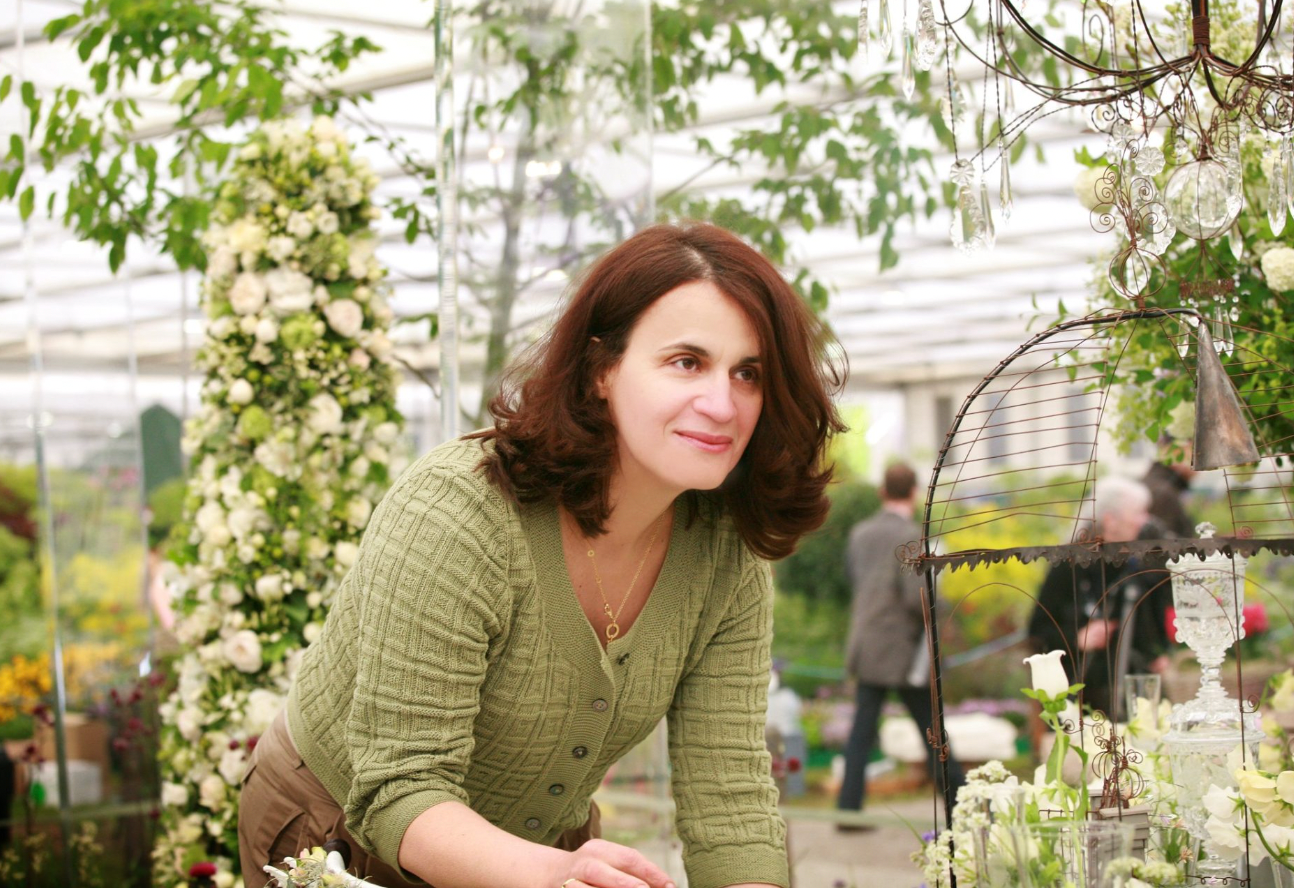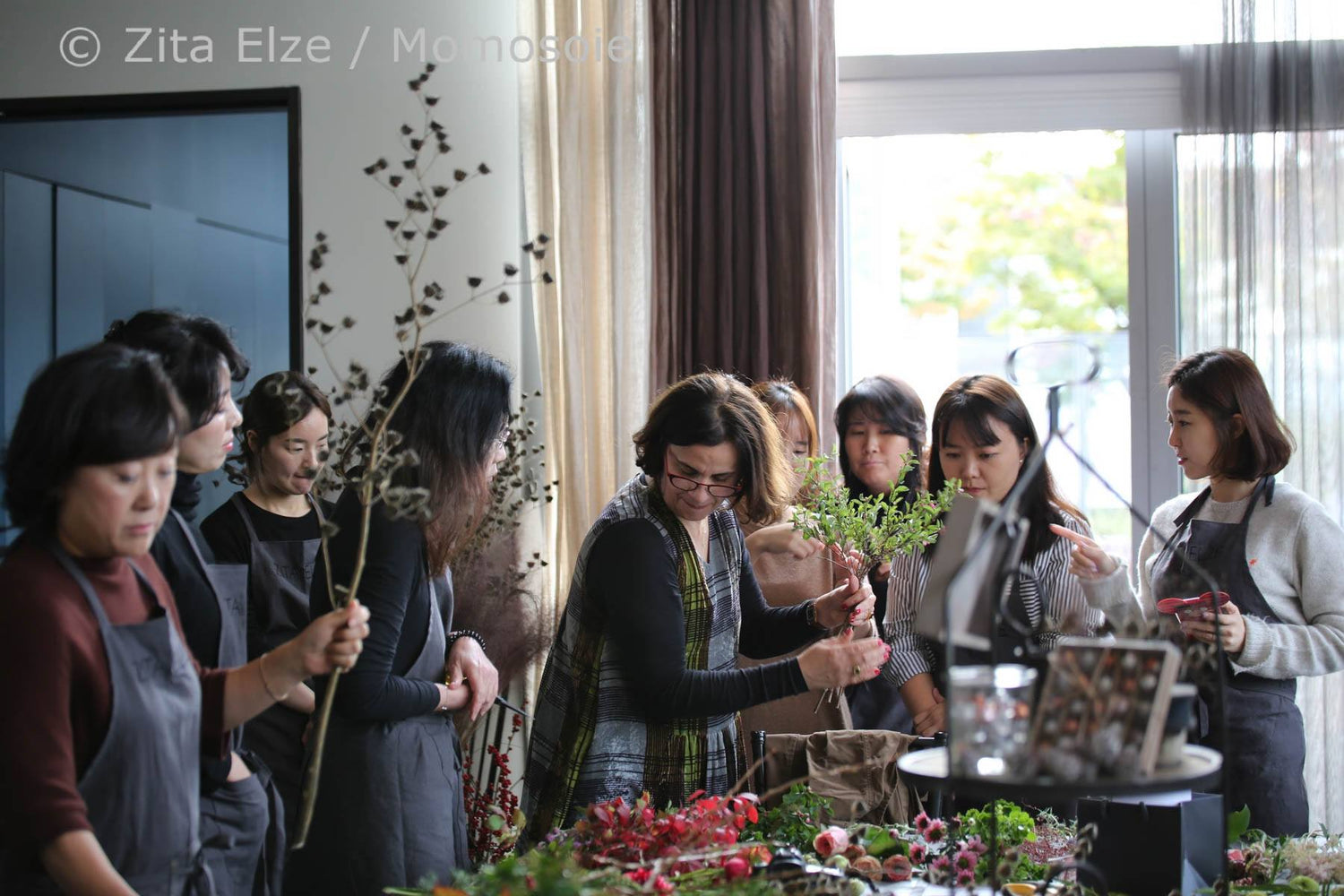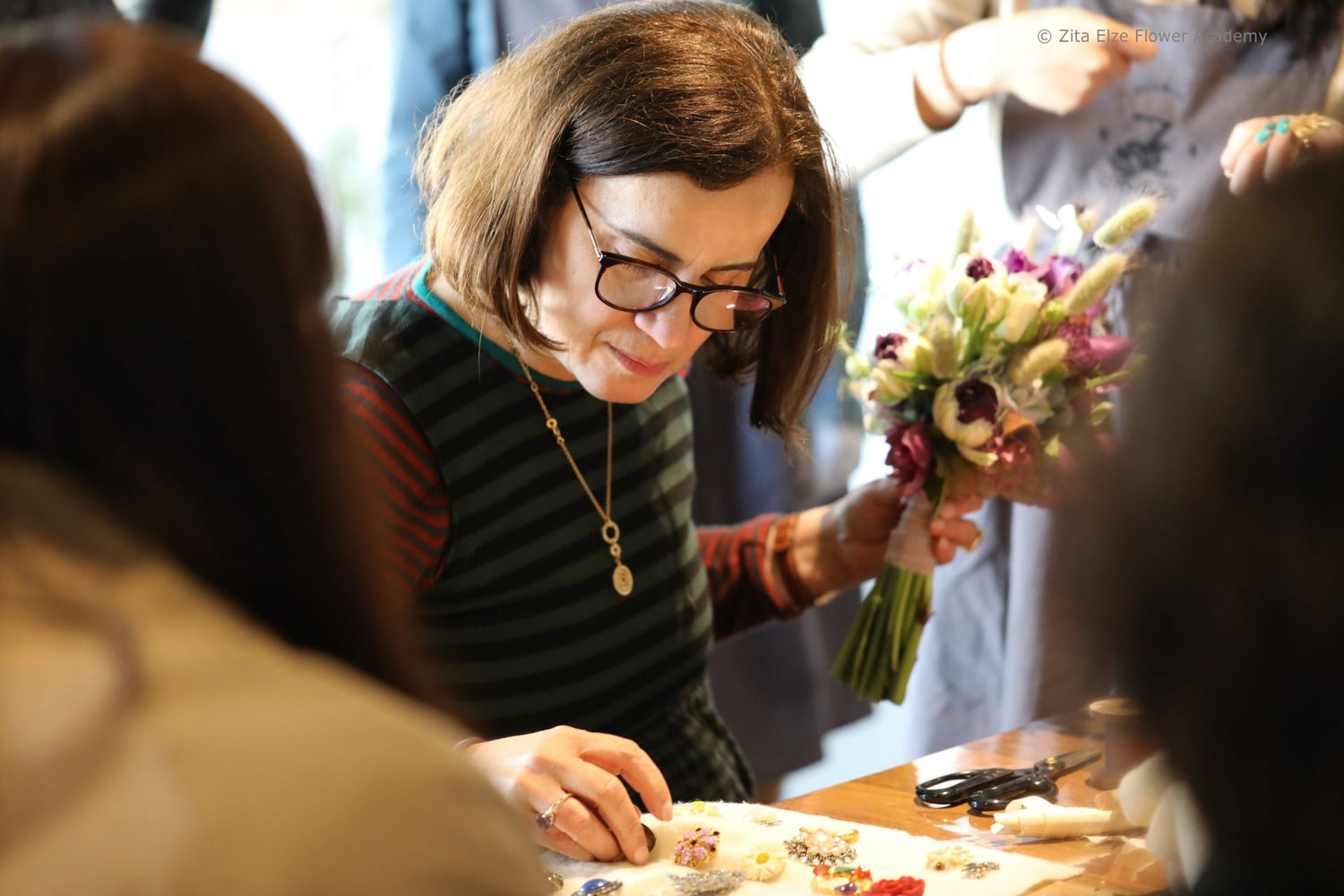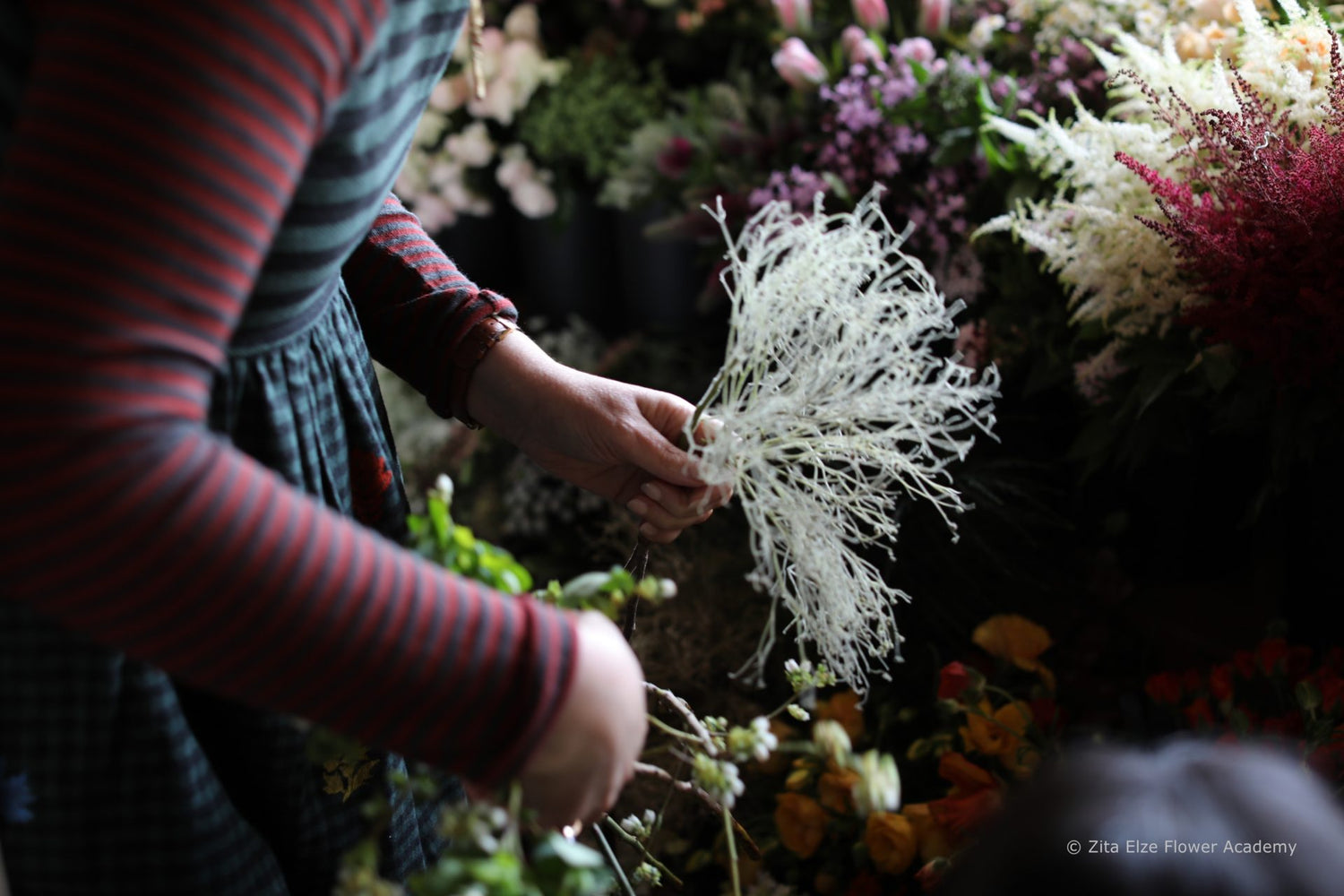 Award-winning floral artist
Award-winning floral artist, designer, teacher, creator of the Living Embroidery Collection and design consultant, Zita studied artistic bookbinding in Paris, followed by Interior Design at London's KLC School of Design, and Landscape Architecture at the Inchbald School of Design, where she graduated with a distinction.
She won the prestigious Design and Decoration Award 'Graduate Garden Designer of the Year 2003' and opened her eponymously named first shop in Kew in the same year.
In 2009, Zita won a silver-gilt medal for her first major exhibit, entitled A Celebration of Life, at the Chelsea Flower Show, where she revealed her ground-breaking floral embroidery technique.
Zita was the RHS London Floral Artist in Residence in 2018. Her bridal flowers have won numerous awards including the Condé Nast Brides Editor's Gold Design Award.
Zita's style is a blend of...
Brazilian fantasy

drawing on the naturalistic inspiration absorbed during a childhood spent on her grandfather's fazenda in the Brazilian state of Bahia

English gentleness

reflecting her appreciation of the painterly colours of garden flowers, subtle landscape tones and the soft qualities of the natural light in her adopted home country

Japanese rendition

pointing to the refined precision, clean spirit and meticulous attention to detail in all of Zita's designs, from the country that introduced us to the tea ceremony, the aesthetics of stone gardens and Zen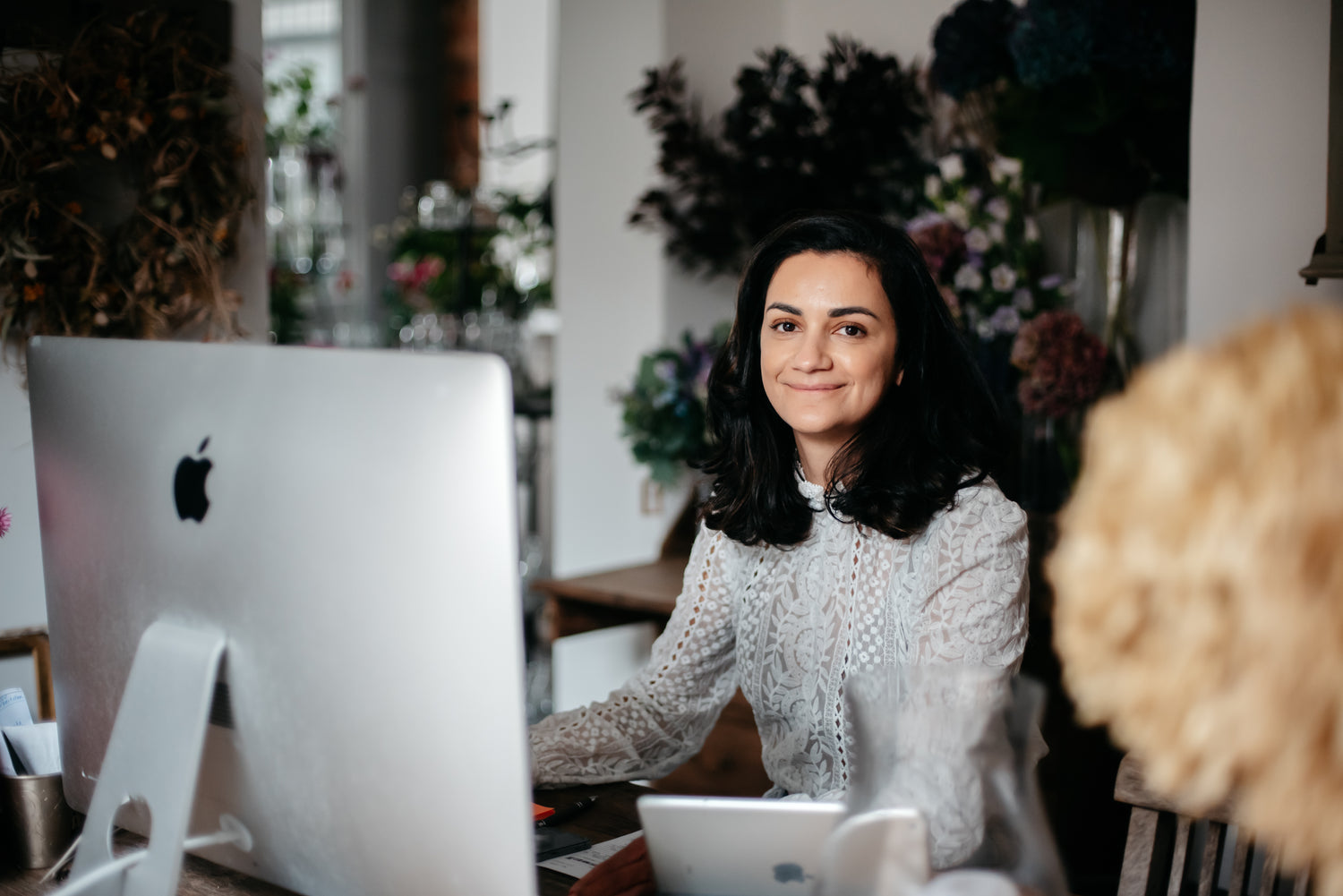 Laura Elze
Laura was born in Sao Paulo, raised in Munich, Paris and London and graduated from the Florence Institute of Design in 2017. 
After her graduation, Laura decided to join Zita in the family business in Kew. Her initial focus was on managing suppliers and finances and on the organisational and planning side of the business.
Over time, and in tandem with Zita's gradual move back to Brazil, Laura's own creative muse has increasingly taken the lead. She now channels Zita's rarefied, heartfelt design vision into her own blend of floral art, masterminding most of the business' floral output. An accomplished designer at heart, Laura loves to start her days at the New Covent Garden Flower Market, where selecting flowers and foliage for both the shop and upcoming installations brings endless seasonal inspiration. 
Having enjoyed teaching at the ZE Flower Academy, working alongside Zita for some five years, whilst absorbing her exceptional techniques and approach, Laura has started sharing her own skills and creative language with students from the UK and much wider afield.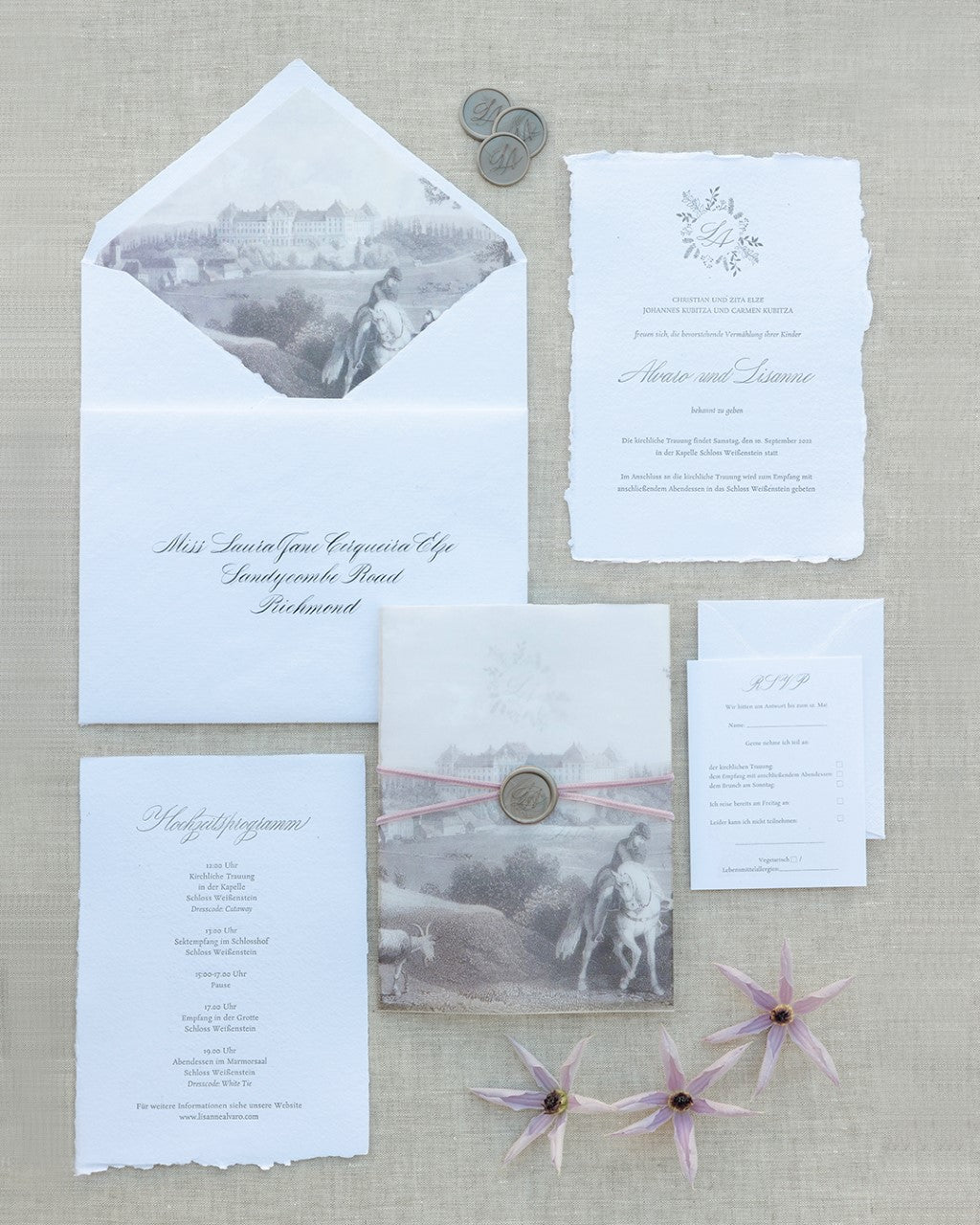 Nadia Chin
Zita Elze is delighted to be collaborating with Nadia Chin, a professional calligrapher and engraver with an eye for detail and a passion for creating beautiful, bespoke designs.
Nadia's bespoke work offers a fitting complement to Zita's floral arrangements and event designs, adding an original and elegant personal touch with custom signage, place cards, and invitations.
DISCOVER MORE
Where You Can Find Us

Extract from Zita's Interview with Rona Wheeldon, Flowerona 2011'

Read Zita's interview with The Florist magazine, January 2013.

"When we need fabulously styled flowers for the Brides cover shoot, one of the first calls we make is to Zita. Her level of creativity is so impressive and she never fails to deliver something that is completely magical."


– Brides Magazine, July 2013

"Undoubtedly one of the most talented floral artists in the world. Zita's original vision and creative concepts know no bounds. Her work is nothing short of breathtaking."


– Annabel Beeforth, founder and editor in chief, Love My Dress, Little Book for Brides, September 2015


"You can always rely on Zita to create something imaginative and ahead of the game, but this year at Brides The Show I felt she topped all expectations …"


– Jade Beer, editor, Brides magazine, October 2016