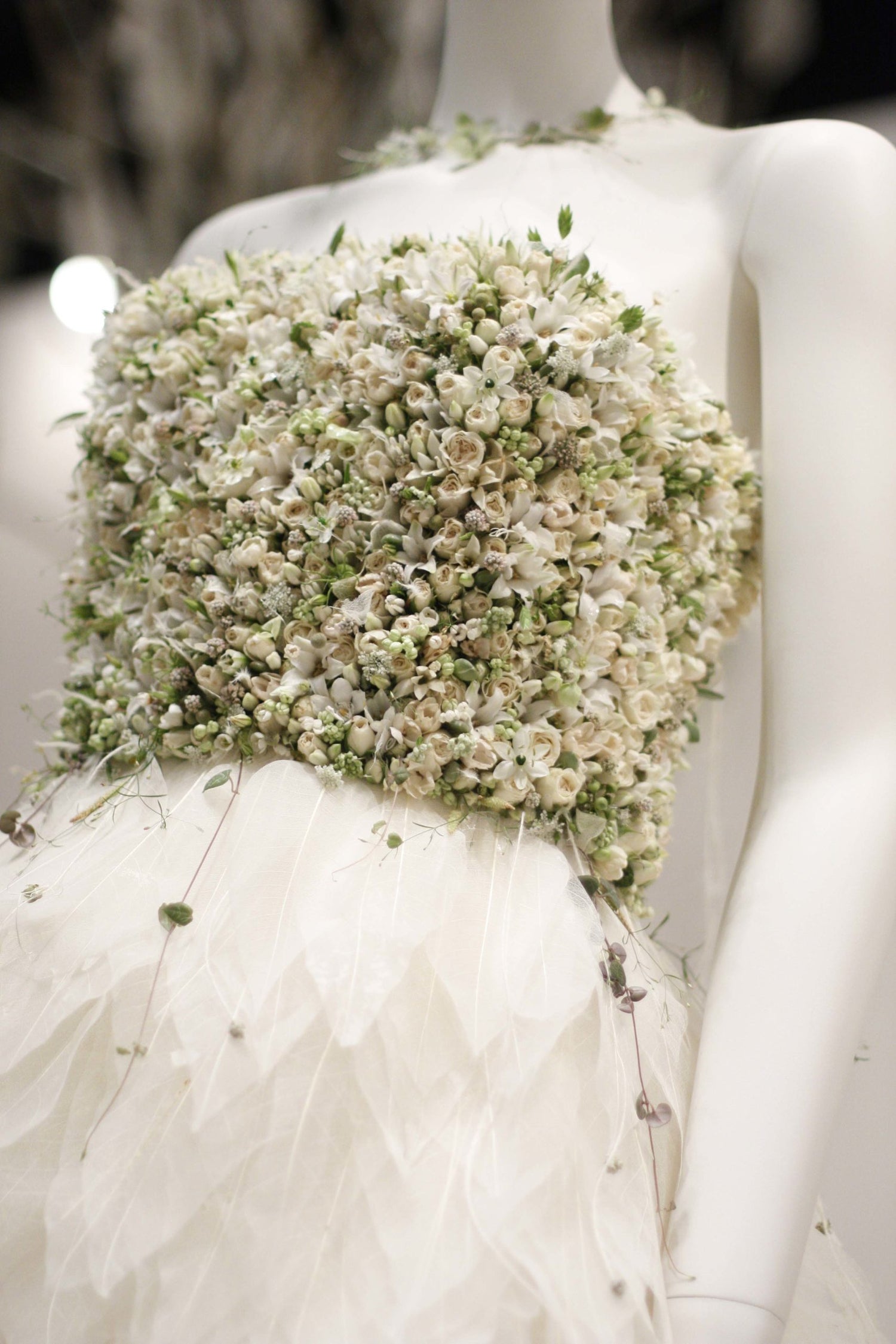 Pioneering Floral Embroidery
Zita Elze has gained international plaudits for her floral embroidery which has featured in countless press articles in print, online and in other media.

These extraordinary hand-made gowns, adorned with fresh flowers, berries and other natural materials
can be designed independently or in harmony with wedding flowers, including a bridal bouquet,
accessories or venue decorations.
GET IN TOUCH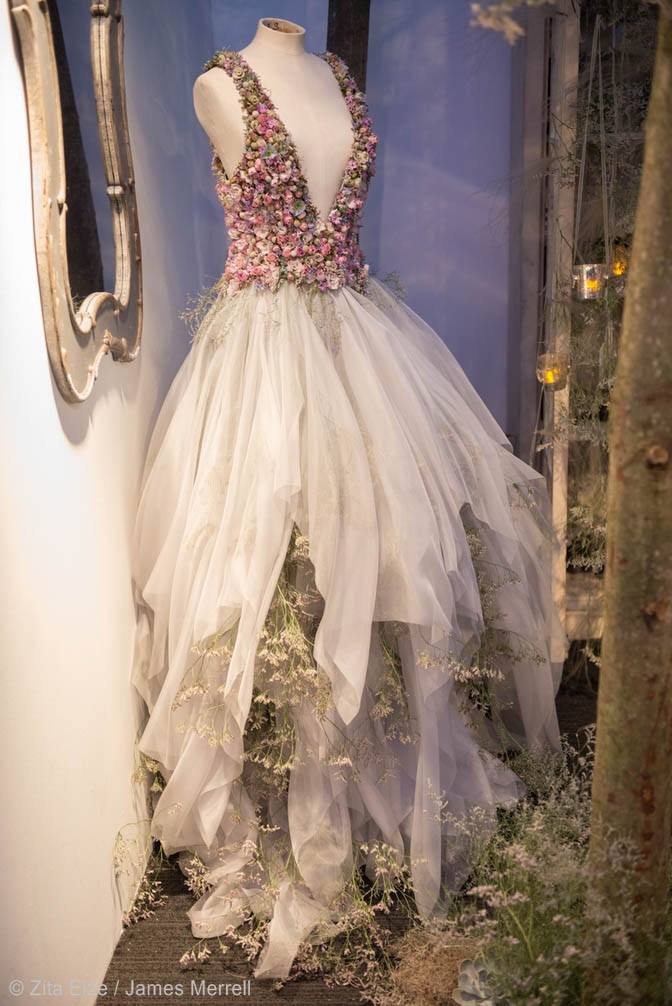 Floral Dresses
Zita breathes new life into wedding flower concepts. Her living embroidery wedding dresses, adorned with beautiful real flowers, are visionary. Floral sashes, veils, bracelets, hair pieces, parasols and bags can complete the ensemble. The effect is always spellbinding.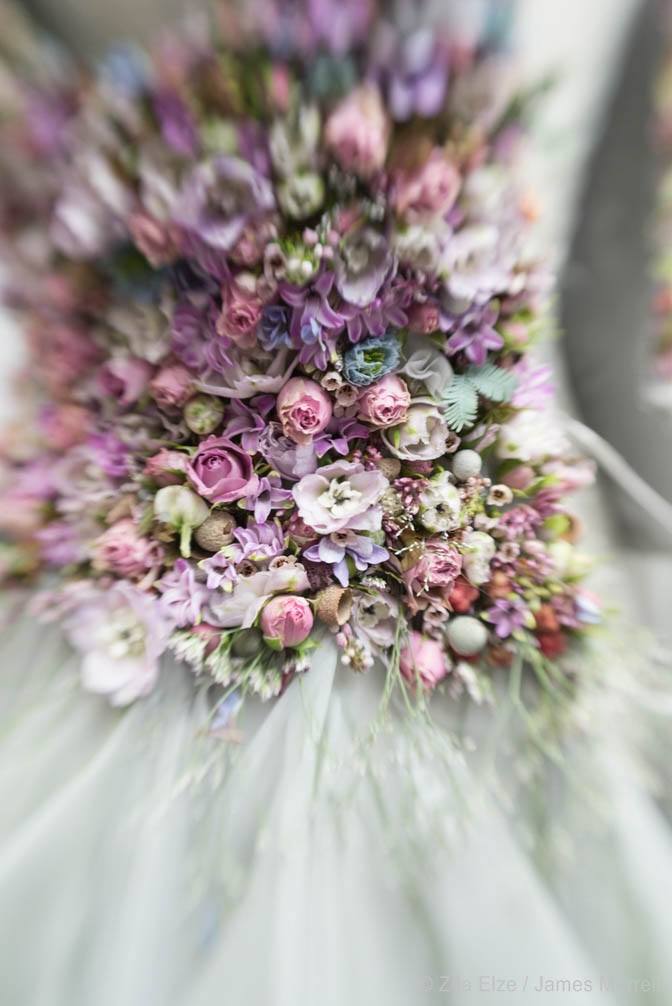 Couture Bridal and Fashion Collection
Since the initial launch in 2009, Zita has developed a full range of real flower dresses, sashes, veils, circlets, hair-pieces, bags and
jewellery, known as the Living Embroidery or Floral Embroidery Collection.
Each item is unique and created especially for brides and other clients according to colour, season or theme.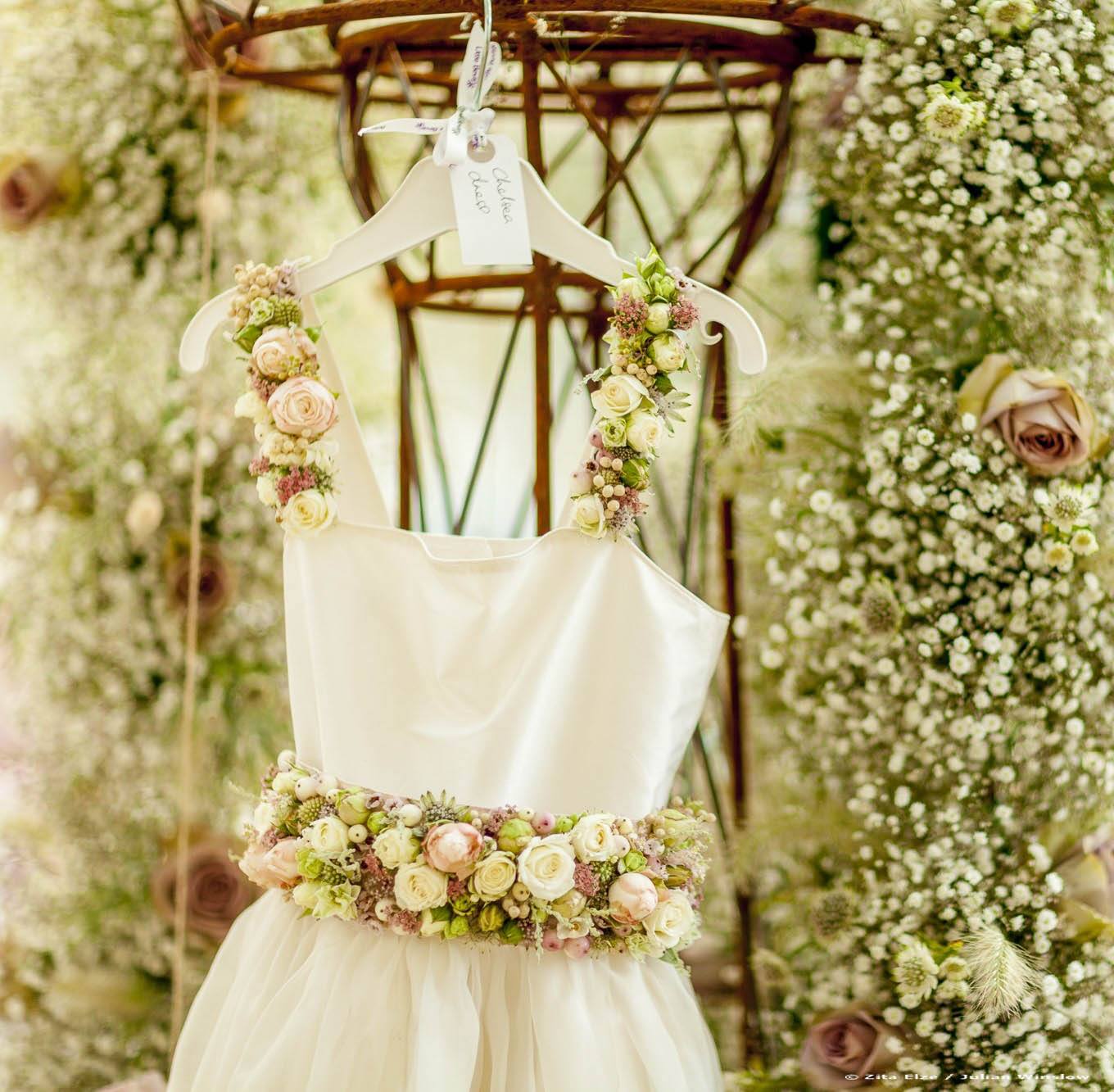 Zita's couture bridal gown in 2014 was based around the theme of Sleeping Beauty and was unveiled at Brides The Show where she
won the Condé Nast Brides Editor's Gold Design Award for her stand. Inspiredby Sleeping Beauty, this fairy-tale floral wedding dress was handmade with hundreds of fresh roses, hyacinths, delphiniums, hydrangeas and wax flowers on a deep cut bodice, with a fluid powdery grey skirt of silk organza layered with fresh sea lavender. Created especially for Brides The Show, it sashayed down the runway to huge critical acclaim.
This was the exhibition which saw Zita win the coveted Condé Nast Brides Magazine's Editor's Gold Design Award.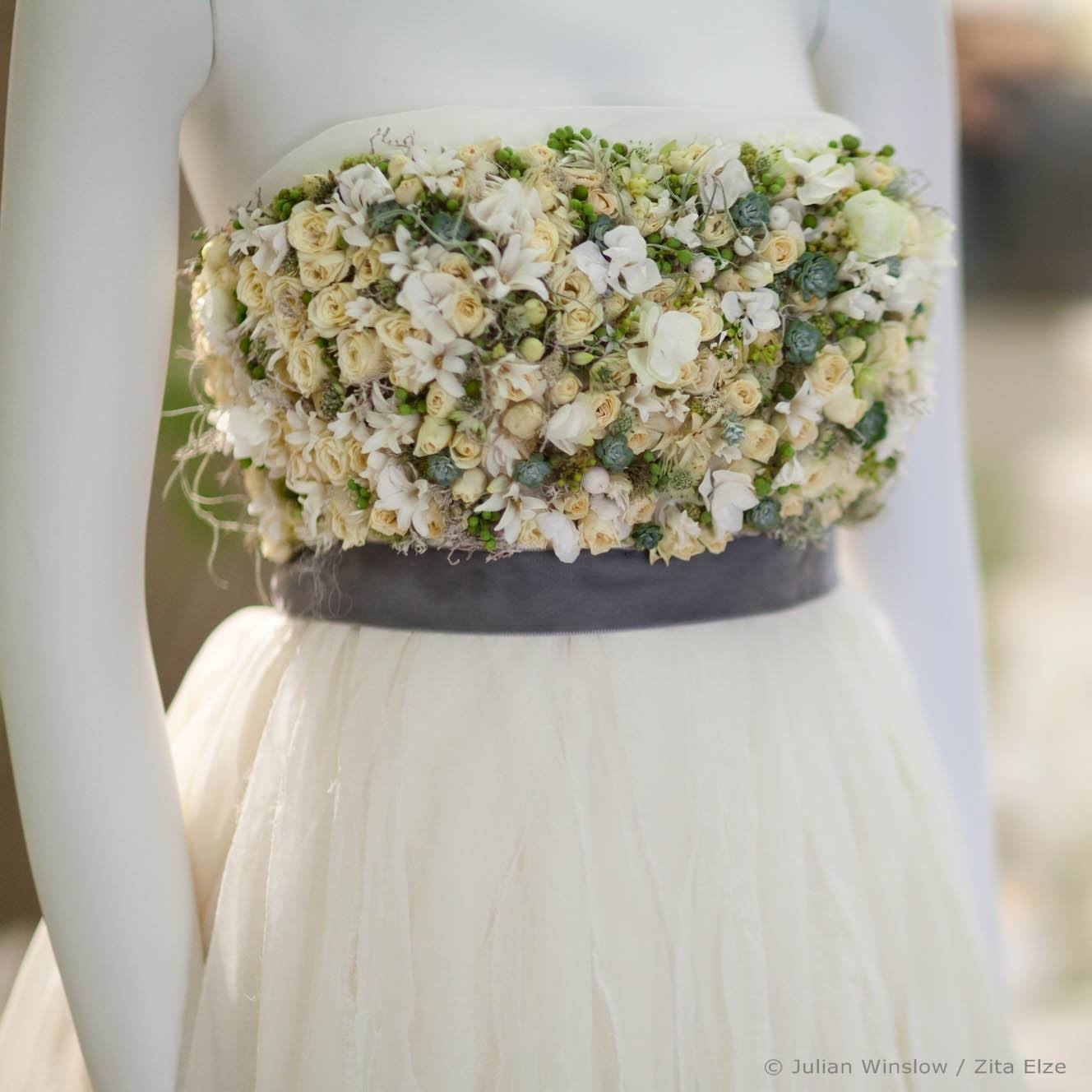 Prior to her extraordinary dress' catwalk appearance, Zita's naturalistic bouquets graced dozens of other wedding dress designers' outfits.
These were in keeping with the fresh meadow flowers which Zita used to line the catwalk itself, fulfilling Brides magazine's dreamy English country garden brief.
Discover more about our flower embroidery
• View all the dresses that Zita created up to the end of 2014 in a special blog feature.

• Take a look at 'Shadows', her creation for British Flowers Week 2015.
• Explore Floral Embroidery for further blog stories including the most up to date.
• Read this lovely 2011 review and interview on the Love My Dress blog.
• Watch Zita and the team working on a living flower embroidered dress and other wedding preparations on her YouTube channel and visit the gallery below to see some past projects.